Welcome to The Cedars...
Perfect Estate Lots to build your unique Custom Home

One to Two acre lots for your Custom Home • Located in Hickory Withe, Fayette County

Neighborhood Features:


Beautiful Home Sites
Mature Stands of Cedar Trees
Monument Entrance Features
Underground Utilities
Strict Architectural Controls
Protective Covenants & Restrictions
Low Fayette County Taxes


Real estate professionals everywhere know that location is one of the most important features prospective home buyers are looking for. Some people prefer to live in a neighborhood convenient to their work while others seek the peace and serenity of country living. The Cedars of Hickory Withe is a masterfully planned neighborhood that offers beautiful country scenery with building lots situated among majestic stands of Cedar evergreen trees.

While choosing the perfect lot is important to everyone planning to build a custom home, the amenities of the community are also an important consideration. The Cedars is not only a neighborhood of spacious one to two acre lots, but the lots also include previously installed underground utilities, covenants and restrictions to protect the residents and the lower tax rate of Fayette County is an additional benefit. Every one of these scenic lots offers privacy while still providing a sense of belonging to the surrounding community.

Not everyone wanting to live in The Cedars community will choose to plan and build the custom home of their dreams. Southern Serenity Builders also has pre-built homes of the highest quality available for the discriminating buyer. These homes display beautiful finishes sure to please the taste of anyone searching for an existing home that is ready for occupancy. There are a variety of home sizes and styles available for buyers seeking a lovely home to purchase.

Southern Serenity is a custom home builder whose focus is to work with buyers to help them plan and build the home they have always dreamed of. People choosing to build a custom home are looking to build a home they plan to live in for many years rather than a starter home. People who decide to build their home in The Cedars neighborhood typically have children at home or their children are grown and no longer live at home. Some are retirees who are no longer concerned about how far they need to travel to their work.

The Cedars is a neighborhood that is friendly to families, retirees and career people alike. The large lots offer plenty of outdoor living space for children, and room to install a swimming pool or a tennis court. Bikers will enjoy cycling through the meandering streets of the quiet neighborhood while enjoying the beautiful scenery. Anyone choosing Southern Serenity to build their new custom home are sure be proud when their friends and family come to visit.

To schedule a Tour of this neighborhood or to discuss the building of your Dream Home, please call 901-466-1991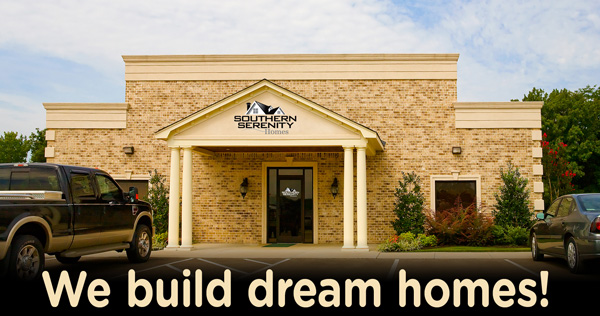 CONTACT US
To meet with our sales team about an existing home in one of our communities, or our design team about building your own dream home, please contact us by phone or e-mail. We will get back with you as soon as possible during regular business hours.